SURFACE GRINDING MACHINE - INDIA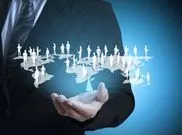 Welcome to our website displaying an inventory of world class hydraulic surface grinder machines and CNC profile surface grinder machines. Our remarkable ranges are developed considering countless demands of the customers of diverse industries.
To assist the production companies of various industrial fragments, we have designed optimum quality surface grinder machines which help them to stay competitive and provide highly précised surface grinding jobs. Our dexterous professionals have put their heart to apply more automation in the series of machines. Surface grinding is used to manufacturer a smooth finish on the flat surface. It is a finishing process which uses a revolve abrasive wheel to smooth and metallic or nonmetallic materials for make them a more refined look or to attain a desired surface for a functional purpose. Surface grinder is a machine tool for the providing the exactness ground surface the machine consist the table that moves both side longitudinally and across the face of the wheel. The longitudinal feed is usually powered by hydraulics.
To fulfill the changing demand of industries, we have made ideal combination of technology and knowledge. We have adopted most modern technologies to manufacture world class hydraulic surface grinder machine and CNC profile surface grinder machine in India. We offer complete solution to our customers about surface grinding. It's a special solution with precise output. We believe that no words can explain quality than quality itself. We invest on R & D today to help you to stay competitive with qualitative job tomorrow.
Technology now-a-days is changing with speedy mode. The advancement of technology in last decade has shape out new growth structure in India. Achieved fabulous success as the manufacture and supplier of hydraulic surface grinder machine and CNC profile surface grinder machine in India, we widen our wings to diverse countries of different continents.